Sample Chapter: Third of Twelve
Welcome to a taste of our curriculum…
one chapter in four parts.
Here, as in every one of our twelve chapters, you will find a key idea in emotion literacy, with a basic contextual description, then, an original arts-based prompt (theatrical vignette, song, etc) followed by a set of questions, for reflection, writing & discussion.
The I Can book contains all twelve of the key ideas in emotion literacy and their basic descriptions.
Advisory: The sample chapter's PART THREE (below) contains adult language.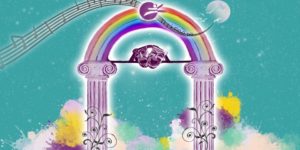 Thank you for your interest and please contact us for additional information.
---
hand-drawn illustration created in Bucharest, Romania
in collaboration with ELA 
by Maria Karakis
hand-drawn icons for each chapter part created in New York City
in collaboration with ELA
by Megan Basaldua