Bios
ELA Program prime movers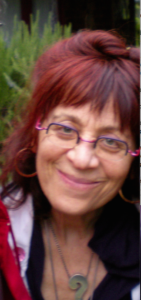 Pamela Sackett (founder & principal artist)
Content & design
Bachelor of Arts, Psychodynamic Writing
for Dramatic Interpretation, 

Antioch University Seattle

International performer, playwright

Language artist, author, producer
Pamela Sackett  creates and produces arts-based learning tools, in collaboration with ELA's Board of Directors, actors, singers, visual artists and technical designers. Her presentations, performances and workshops, on behalf of ELA, have been integrated into over twenty regional social service agency programs, arts organization and special interest conference programs, high school and university curricula including Seattle Repertory Theatre Company Outreach & Education, Pierce County Health Department, King County Youth Detention Facility, Washington State Family Policy Council, Seattle University, University of Washington and featured in broadcast media in the Pacific Northwest, Canada and Mexico. One of ELA's flagship learning tools The Ducks & Us Songbook Movie toured Washington state, plays at the California Academy of Sciences in San Francisco and can be found at The Academy of Motion Picture Arts & Sciences and UCLA film archives. Pamela received Antioch University Seattle's 2013 Distinguished Alumni Award.
Mark Magill (ELA board member & co-founder)
Program initiation & competency-driven structural foundation
Master of Fine Arts, University of Nebraska-Lincoln

Seattle Art Institute Graphic Design Diploma

Visual artist, independent researcher, writer, teacher, learner
Mark H. Magill views himself as "an artistic visualist driven by an ever present creative force that has allowed me to not only develop a way of seeing the world, but also a way of seeing myself and how the two are united." Currently working as Learning and Development Specialist, Mark has designed and implemented instructional programs for businesses, non-profits and the Washington State Department of Corrections.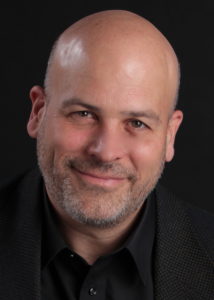 Guy Nelson (ELA maestro)
Instrumental/vocal arrangements + performance  & technical direction 
Bachelor of Science, Mechanical Engineering, University of Wisconsin

Bachelor of Arts, Theatre and Music, The Evergreen State College 

Seattle-based actor, author, musician, composer

Workplace trainer and journalist
Guy Nelson is a busy performer and a member of Seattle's premier improv theatre ensemble, Unexpected Productions. His book Creative Thinking, Creative Play: Using Improvisational Games to Transform People, Classrooms and Organizations explores the fun of improvisational games outside of the theatre. Guy has traveled the world as a performer, teacher and journalist. His many reports can be heard on NPR and other networks.
Daniel Sackett (ELA board member & co-founder)
A-Z technical maneuvers, sound & text editorial
Bachelor of Arts, Rhetoric & Communication and  French, University of Oregon

IT generalist, sculptor, writer
Daniel Sackett has an eclectic career in publishing and the application of technology toward projects of artistic and social merit. His design work spans the gamut from books to databases, web sites to sculpture, with his eye on "that common thread throughout of the mastery of tools for the furthering of a high aesthetic and meaningful communication."
---
Special thanks to:
Nadia Chernyak (LMS coordination & curriculum installation)
---
For more info about Emotion Literacy Advocates: please visit our main web site and our blog.